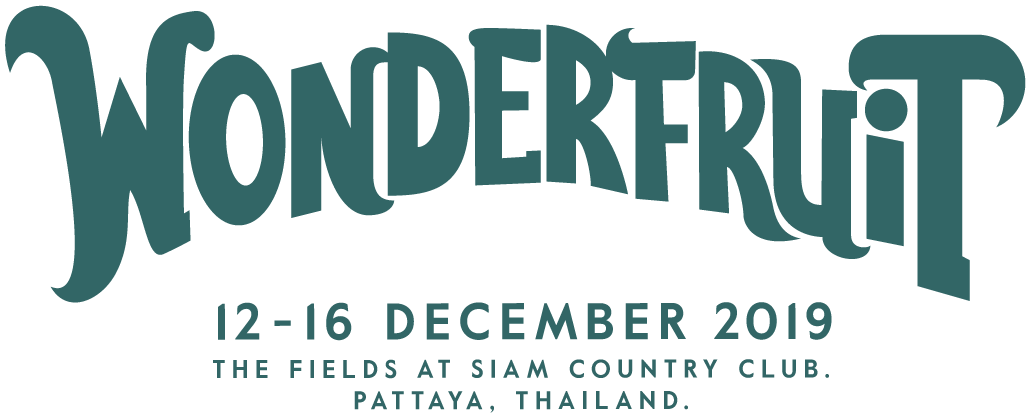 Wonderfruit 2019 Ticket
Pre-Registration
Pre-register your Wonderfruit 2019 ticket
All tickets must be pre-registered. You can change the name on your ticket or confirm your details by pre-registering using the 9-digit Entrant Code (including dashes) on your ticket. You will only have one chance to complete the form, please make sure all your info is correct. See the image below for an example.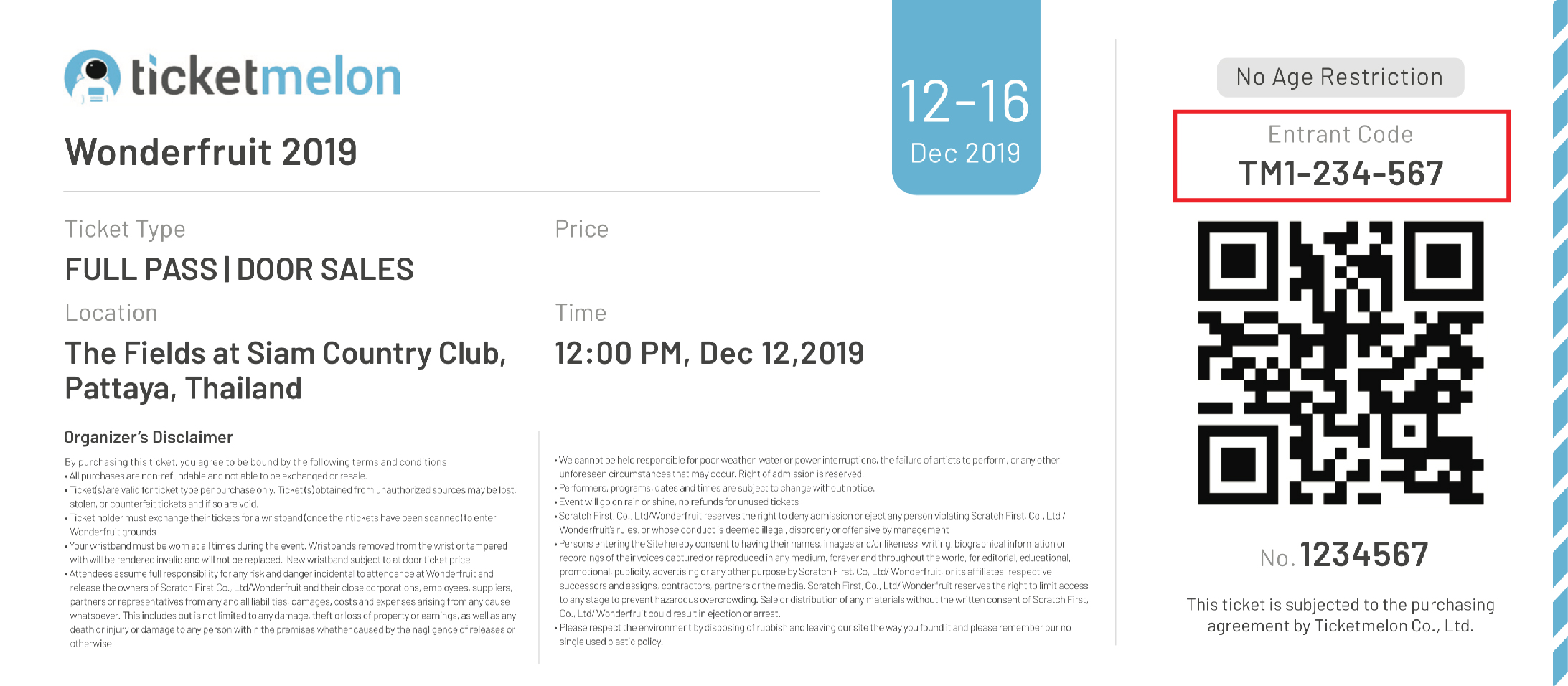 Your ticket details
Please check/update your information below. Make sure the name matches what's printed in your ID and that your email address is active. We won't share your personal information.
Ticket pre-registration complete
You will receive an email with your unique QR entrance code. Bring the QR code and your ID to the Main Entrance at Wonderfruit.
Your QR Code